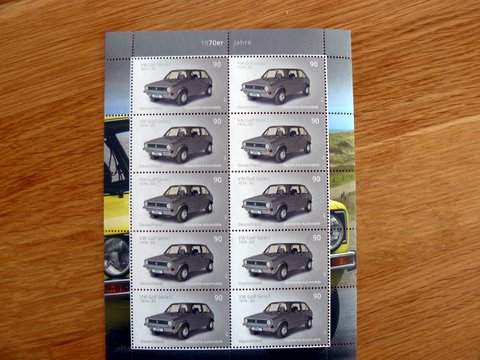 In 2017, Deutsche Post (German Mail Service) launched the VW Golf I postage stamp on the market.
The VW Golf I was built from 1974 to 1983. Volkswagen sold over 6 million cars of this type.
It was one of the VW Group's successful models.
The postage stamp of the Deutsche Post is in shades of gray and also shows the car in gray.
I have already sent a few postcards with this stamp and received an above-average amount of enthusiasm.
Apparently there are many car fans among postcrossers, especially in the retro sector.
Thank you Deutsche Post. Happy postcrossing!