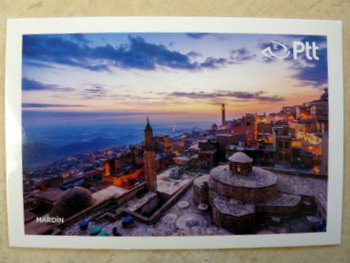 On September 24, 2022, a postcard arrived from Türkiye.
It was my first postcard from Türkiye. The postcard shows a panorama of the city of Mardin in Türkiye.
The city is at an altitude of 1083 meters and has over 180,000 inhabitants.
He didn't write much, just that he works in a museum.
On the postcard card was a standard postage stamp, but it is very nice.
The postcard covered 1,935 kilometers, that is 1,202 miles, in 26 days.