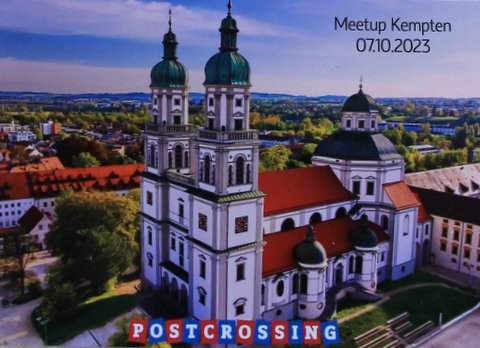 On October 7th, 2023 I took part in the meet up in Kempten, Germany. We were 14 postcrossers, strolled through the city center, bought postcards (which postcrossers do) and then visited the residence in Kempten, which is located in the center.

This was also the time of the weekly market with lots of vendors and entertainment.
The weather was perfect with bright sunshine.
At the end there was good Bavarian cuisine and of course signing our postcards.
It was a very nice meet up.
Happy Postcrossing!