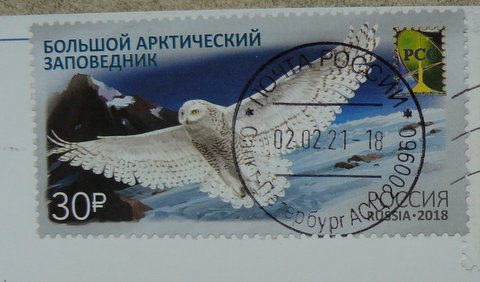 The stamp of the month March 2021 was the flying snowy owl.
A wide format Russian postage stamp showing the snowy owl in great detail.
The edition is from 2018. When I saw this stamp on the postcard, I was almost certain that it could be the stamp of the month.
There were still a few days until the end of the month. The competition also grew stronger. There were other nice stamps that might have won another month.
I just like the bird too, so the choice is very subjective, of course.
Happy postcrossing!