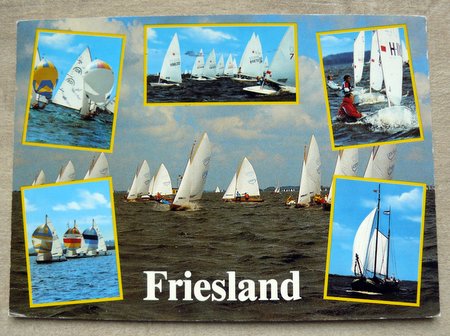 The postcard of the month November 2021 is the sailing boats postcard from the Netherlands.
It's just an unusual motif. I had not received a postcard with ships or sailboats before.
Personally, I have no connection to sailing boats.
But I like the sea very much.
The Postcard of the Month section shouldn't be monotonous either, so variety makes sense.
Happy Postcrossing!