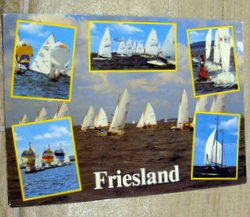 On November 18, 2021, a postcard arrived from the Netherlands.
The postcard came from Friesland, a province in the north of the country, and shows sailing boats.
She wrote a lot about her native Friesland. They speak Frisian in the provinces, which is also the second national language in the Netherlands.
She also wrote some Frisian words. Hard to understand as a German, even if there are certain similarities.
On the postcard is a standard Dutch stamp.
The postcard covered 648 kilometers, that is 402 miles, in 5 days.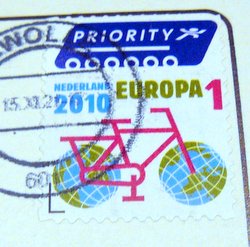 update: became the postcard of the month November 2021