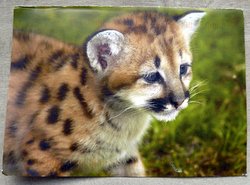 On November 6, 2021, a postcard came from the USA, more precisely, from New Orleans.
The postcard shows a baby wildcat. Unfortunately there was no description of the postcard, I suspect it is a baby wildcat. I ruled out a lux because of the ears.
He wrote a lot of nice lines. He lives in New Orleans, known for the jazz that was born here.
New Orleans has just under 400,000 residents and is also known for the parades such as Mardi Gras, which he also wrote about.
There are 3 very nice stamps on the postcard. In addition to the Mountack Point New York lighthouse, there is a stamp that is very special. It shows the sun coronal hole. An unusual and beautiful postage stamp and a candidate for stamp of the month November 2021.
The postcard covered 8531 kilometers, that is 5189 miles, in 17 days.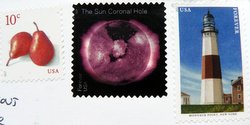 update: The Sun Coronal Hole postage stamp became Stamp of the Month November 2021