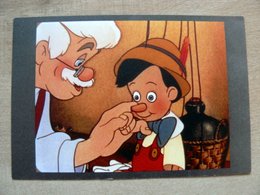 On December 27, 2021, the first postcard arrived from South Korea.
The postcard shows a drawing from Pinocchio.
There were a lot of The Wizard of Oz stickers on the postcard.
She wrote some very nice lines. She also likes cats.
She apologized for only taking a barcode stamp.
That's also the reason I don't have a picture of the stamp this time.
The postcard traveled 8,895 kilometers, that is 5,527 miles, in 51 days.