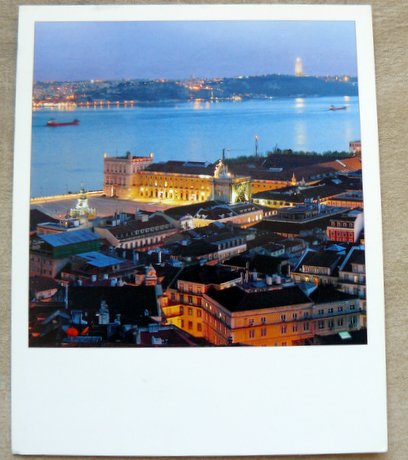 The December 2021 postcard of the month came from Portugal, specifically from Lisbon.
The postcard has an unusual format, almost square. In terms of style, we used to use the Polaroid instant photos. The series is also called Portugal Instants.
The decisive factor for the choice was of course the motive. Lisbon at night.
The photo shows the old town of Lisbon and the Tejo river in the background.
I made a Lisbon city trip for a week myself.
I can only confirm that it looks so beautiful.
When the postcard arrived on December 4, 2021, I knew it would be hard to top that.
He also wrote some interesting about surfing.
Totally deserved, Postcard of the Month!
Happy Postcrossing!