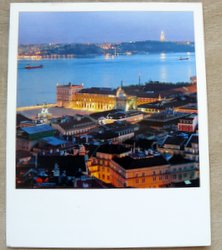 A postcard arrived from Portugal on December 4, 2021.
The postcard is a postcard from the capital Lisbon.
It was the first postcard I received from Portugal.
Lisbon is a very beautiful city.
I was in Lisbon for a week myself. What I liked most was the ride on the old tram, where you could even pull down the window while driving to enjoy the wind.
He wrote some nice lines.
He wrote that there is also a worldwide surfing hotspot nearby. The Nazare Waves. The world's biggest waves.
On the postcard was a beautiful Portuguese stamp. The postage stamp features travesseiro de sintra, a sweet Portuguese pastry.
The postcard covered 1,857 kilometers, that is 1,153 miles, in 21 days.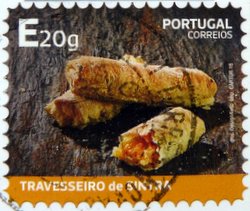 Update August 2022: The postcard became the postcard of the month December 2021