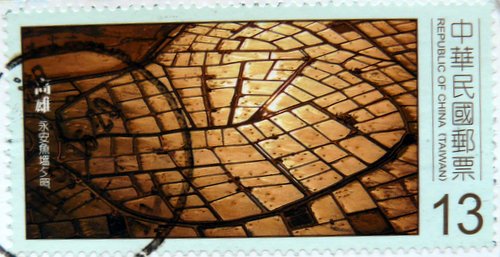 A very fascinating postage stamp was on a Taiwanese postcard. It shows fields in the evening sun.
My first impression was that it is a cobblestone street in the evening sun.
I had to do some research to find out what this stamp means. It's not easy if you don't speak Chinese.
Ultimately, it turned out that it is an aerial photograph from the 2013 movie "Beyond Beauty Taiwan from Above" and that it is fields (I linked the title to the Wikipedia page). The film broke records and won Best Documentary.
The image is copyright of Taiwan Aerial Imaging Inc. and photographed by Po-Lin Chi.
For me, one of the most beautiful stamps I have seen so far, which is why I present it here.
I got the postcard from a postcrossing fellow from Taiwan.
HAPPY POSTCROSSING!