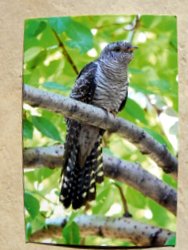 On July 17th a postcard came from Poland.
The postcard shows a cuckoo.
She writes that she lives not far from the big city of Poznan.
There are 5 stamps on the postcard. Four postage stamps show weather events such as rainbows, thunderstorms, tornados and a sandstorm in the desert. I really like the stamps and every single one of them is a candidate for the stamp of the month July.
The postcard covered 663 kilometers, that is 411 miles, in 5 days.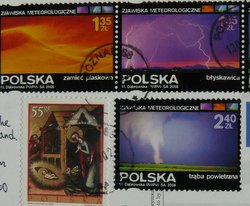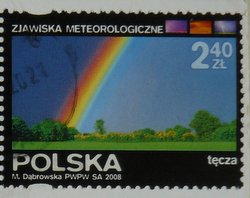 update: the Thunderbolt stamp became Stamp of the Month July 2021.