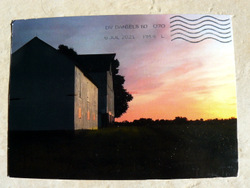 On July 17th a postcard came from the USA.
This shows a farm at sunset. More details about this picture below in the paragraph.
He wrote some nice lines. He's from Pennsylvania.
There is a standard US postage stamp on the postcard.
The postcard covered 6557 kilometers, that is 4074 miles, in 13 days.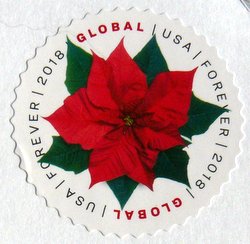 here the details to the picture of the postcard:
Cindy Fatsis, "Early Fall Sunset on Patterson Farm", Digital photography
© Cindy Fatsis ● bucksarts.org/cindy-fatsis
Patterson Farm Preservation | Lower Makefield, Pennsylvania, USA
pattersonfarmpreservation.com ● This artwork was created as part of the
"Bucks County: Wish You Were Here" virtual exhibition and collaborative
initiative of the Arts & Cultural Council of Bucks County and Visit Bucks County in December, 2020.
bucksarts.org ● visitbuckscounty.com