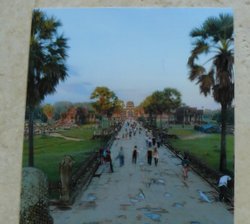 On May 4th a postcard came from Belgium.
It is a photo postcard from a trip and shows the Angkor Wat temple complex in Cambodia.
Angkor Wat is a world heritage site.
He wrote that it was his last trip abroad before the Covid-19 pandemic. He's also very fond of hiking.
The postcard is an online postcard that is sent directly via an online portal. What is written is printed directly on the postcard.
The postage stamp on the postcard belongs to the category postage stamp individual of the Deutsche Post. You can design this yourself. On this was the text Thank you postman.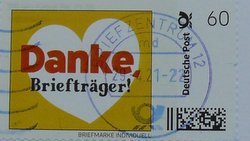 The postcard traveled 680 kilometers (422 miles) in 7 days.