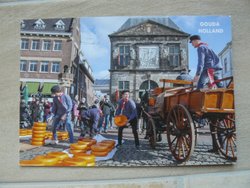 On April 17th a postcard came from the Netherlands. The postcard shows the Gouda cheese market in the city of the same name, Gouda.
An extraordinary postcard that I like very much.
He writes that he lives in the city of Gouda.
I wouldn't have imagined a cheese market like this.
It has to be an attraction.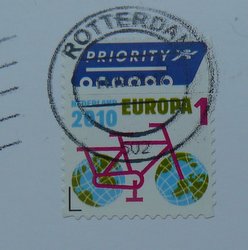 A standard Dutch postage stamp is on the postcard.
The postcard covered 642 kilometers (398 miles) in four days.