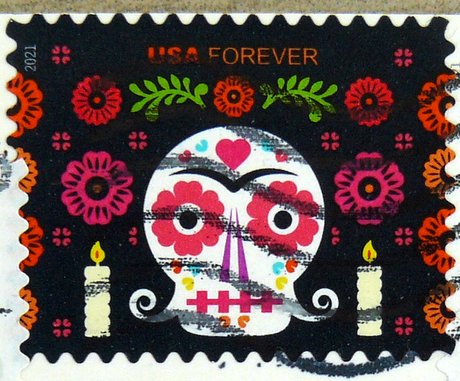 It came as no surprise to me that the USA stamp Día de los Muertos became the Stamp of the Month January 2022.
It is an unusual topic, because the celebrations are not so well known in Europe and Germany.
I'm learning Spanish, so I also have a personal connection and was already familiar with these celebrations.
I think the design of the stamp is very successful.
When I presented the postcard, I already wrote something about Día de los Muertos.
That's how it is. The Swiss mushroom stamp almost won the race, but Día de los Muertos topped it for me.
Happy Postcrossing!