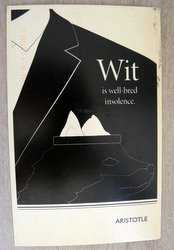 On January 22, 2022, a postcard arrived from the USA.
The postcard is about Aristotle and Wit.
She wrote that she was graduating with a masters degree in philosophy.
She also has 2 cats.
There were 4 stamps on the postcard.
I had already received the stamp with the pear and the grapes and they are in the overview of fruit stamps.
Then there is a stamp with a horseshoe on the postcard.
A special stamp is dedicated to Día de los Muertos (Day of the Dead). A very nice stamp. It was launched in September 2021. This day is celebrated in Mexico, for example. In Mexico it is celebrated from October 31st to November 2nd.
The postcard covered 8,897 kilometers, that is 5,528 miles, in 12 days.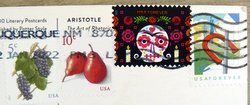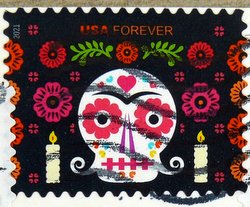 update: The USA stamp Día de los Muertos became the stamp of the month January 2022.