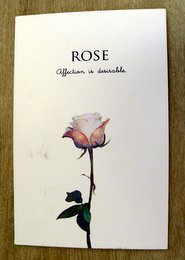 On January 8, a postcard arrived from Taiwan.
The postcard shows a rose with the slogan 'affection is desirable'.
She wrote some nice lines. She is 19 and lives in Taipei.
She wrote a few sentences in German because she is also learning this language.
That doesn't happen that often.
On the postcard is a very nice cactus stamp. I think this is the first cactus I've received so far. The cactus is called hylocereus undatus in Latin.
Research revealed that this stamp was issued in January 2013. It has a value of 10 Taiwanese new dollars. Converted, it is currently €0.33 or US$0.33.
The postcard covered 9324 kilometers, that is 5793 miles, in 32 days.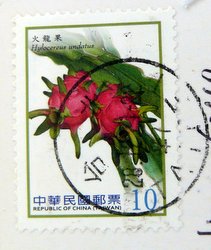 Update: This postcard became the postcard of the month January 2022