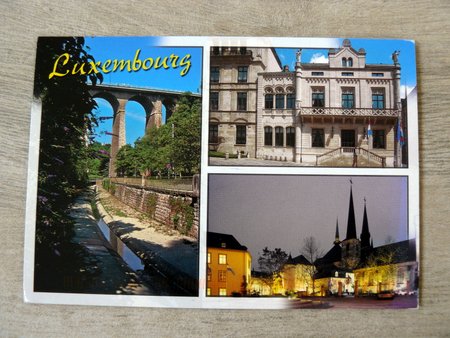 The decision has been made. The postcard of the month May 2021 became the postcard from Luxembourg.
There were 13 postcards to choose from in May. The mountaineering postcard and the wine postcard were also shortlisted.
In the end, the choice of pictures for the picture postcard from Luxembourg made the difference. A very nice compilation that I felt like traveling there myself and taking pictures.
I'm already looking forward to June, because some nice postcards have already arrived.