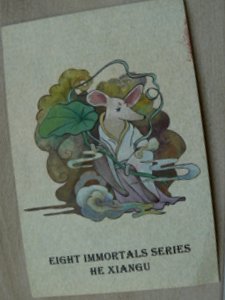 On April 9th, a postcard came from China. It's a slightly larger postcard and shows the character HE XIANGU from the Eight Immortals Series from Chinese mythology.
The postcard broke the previous record in terms of duration. 152 days passed before it was in my mailbox.
She didn't write much, but a whole lot of small drawings and stamp figures.
The Chinese postage stamps on the postcard are great. Especially the 1.50 yuan stamp that shows a modern city.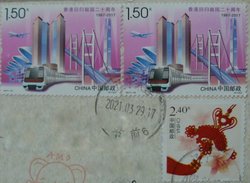 The postcard traveled 7721 kilometers (4797 miles) in 152 days.