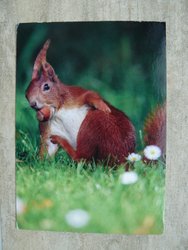 On March 2nd a postcard came from the Netherlands.
The postcard shows a squirrel in a meadow with an acorn in its mouth. According to the postcard, the picture is from D. Usher.
She wrote about her pets. She has different.
I didn't know the Dutch postage stamp on the postcard before. The stamp shows a portrait. Unfortunately, it doesn't say by whom.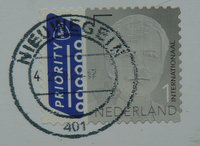 The postcard covered 566 kilometers (351 miles) in six days.