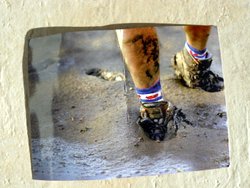 The next postcard came on February 13th. The postcard came from the Netherlands and was an XXL card and shows the calves of a mudflat hiker.
She wrote that she took part in many hikes and comes from the province of Groningen.
She likes to take pictures, so is my hobby.
A very nicely written postcard.
She used a standard PostNL postage stamp.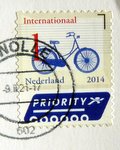 The postcard covered 652 kilometers, that is 405 miles, in seven days.