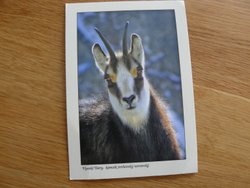 A postcard from Slovakia arrived on February 13th.
It shows a chamois in close-up. These animals are very common in the High Tatras, a part of the Carpathian Mountains.
Gerlachovský Peak is the highest peak at 2,655m (8,710 feet).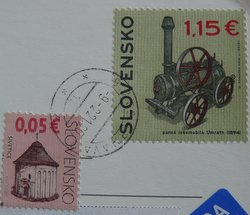 There were two stamps on the postcard. One of the two stamps shows the Umrath steam locomotive from 1894.
The postcard covered 460 kilometers (285 miles) in nine days.