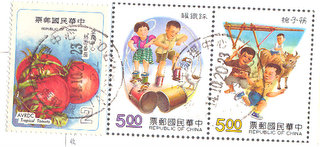 A postcard arrived from Taiwan on October 20th. It was the second postcard from the country. The postcard is quite simple with the lettering Taiwan can help with the pandemic.
There are three large beautiful postage stamps on the card.
The postcard covered 9,450 kilometers (5,870 miles) in eight days.