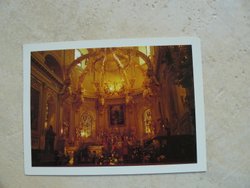 The first postcard of May came on May 4th. The postcard came from Canada.
The postcard shows a picture of the Basilica-Cathedral of Notre Dame of Quebec. According to the postcard, the picture was taken in 1996 by Jim Hamilton.
She wrote that she has 2 cats and she already has grandchildren. She lives in a neighboring city to Montreal.
There were 4 nice little Canadian postage stamps on the postcard.
In terms of colors and contrast, my favorite is the 5-cent stamp with the bee. The 89 Canadian cents of the four stamps currently correspond to € 0.60. That's about 36% cheaper than sending from Germany (95 euro cents).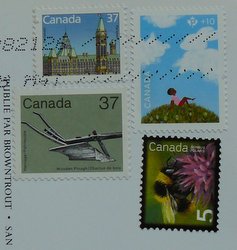 The postcard covered 6125 kilometers (3805 miles) in just 6 days.