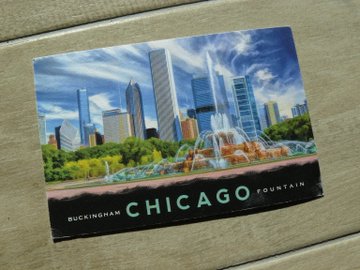 On January 30th, 2021 a postcard came from the USA. The postcard came from the city of Chicago.
The motif of the postcard shows the silhouette of the city of Chicago and the Buckingham Fountain in the foreground. It's a kind of drawing that has been laid over a photograph.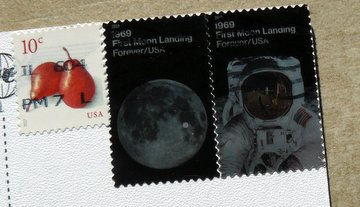 On the text side of the postcard are two beautiful postage stamps in black with the theme of the first moon landing in 1969. One stamp has the moon as its main motif and the other shows a close-up of an astronaut.
She herself lives not far from the Buckingham Fountain and is also a cat owner.
A very nice postcard with great stamps and nice greeting lines. Like it a lot.
The postcard covered 7,254 kilometers (4,507 miles) in twenty days.