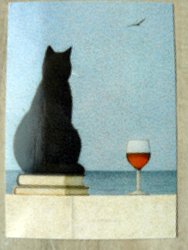 On March 24th I received a postcard from the Netherlands.
A very nice one. It is a drawing of a cat sitting on some books, next to it a glass to drink and looking at the sea.
I like it very much. Research revealed that this postcard is being sold by "Inkognito". I'll buy some of them for me too.
He wrote a few lines, is a runner, collects stamps and reads.
The postage stamp on the postcard is a standard postage stamp.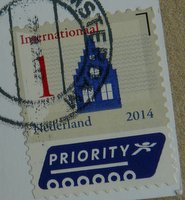 The postcard covered 665 kilometers (413 miles) in five days.