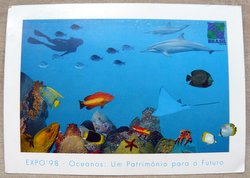 On February 3, 2022, a postcard arrived from Brazil.
It was the first one I got from Brazil.
It's a postcard from the EXPO 1998 World Fair in Lisbon.
The then motte was oceans: a heritage for the future.
She didn't write anything about why she wrote a Lisbon postcard from Brazil.
She wrote that she is a mother of 3 children. She wished a Merry Christmas and a Happy New Year.
She wrote the card in early December.
On the card is a Brazilian Christmas stamp in the shape of a star.
The postcard covered 7725 kilometers, that is 4800 miles, in 58 days.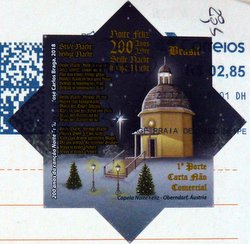 Update: This postcard from Brazil became the postcard of the month February 2022.