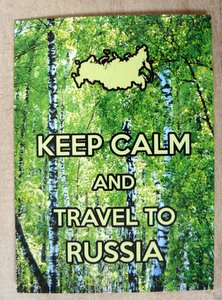 On June 25th I received a postcard from Russia. It was the last postcard for June.
The postcard is part of the "Keep Calm" series. The title is "Keep Calm and travel to Russia".
She wrote some nice lines. She found that we have a lot in common. So we both like English humor.
There were standard Russian postage stamps on the postcard.
The postcard covered 2227 kilometers, that is 1383 miles, in 20 days.