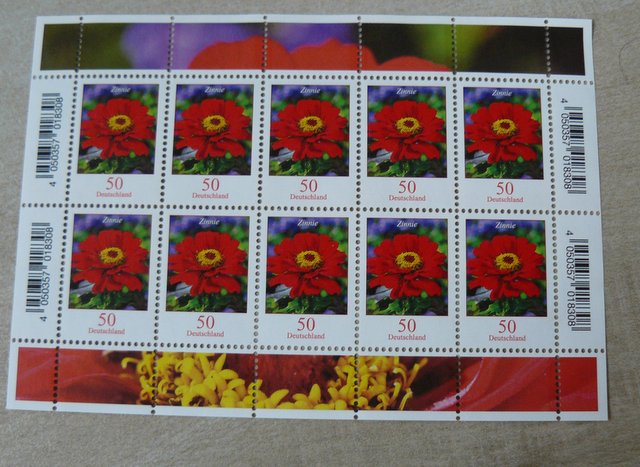 German Post has a very nice 50 cent stamp in its range. The stamp shows a bright red zinnia.
This 50 cent stamp is ideal for postcrossing. It can be combined very well with another stamp. Currently, in February 2021, the postage for a postcard abroad is 95 cents.
I like to take a nice 45 cent stamp and combine it with the 50 cent zinnia stamp. It looks very nice and that's how I get the 95 cents.
It's one of my favorite German Post stamps.