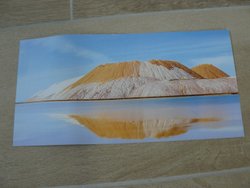 On January 23, 2021 a very nice postcard came from Belarus. The postcard was in an envelope.
The postcard shows the deposit of potassium salt near Salihorsk.
The picture has very great colors and a reflection of the mountain in the water.
She wrote a few nice lines. She is a journalist.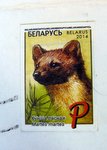 The postcard covered 1,075 kilometers, that is 667 miles, in nineteen days.