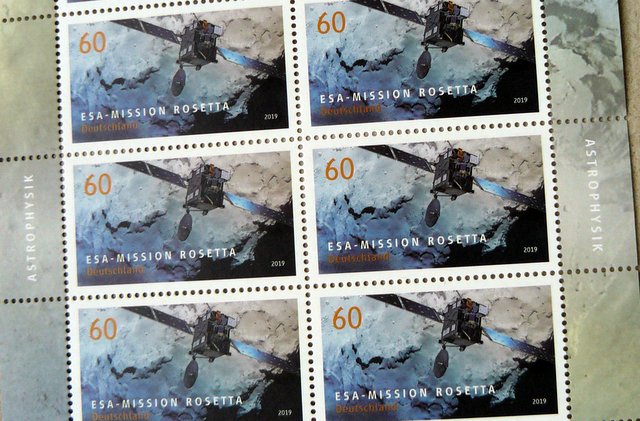 In 2019, Deutsche Post (German Mail Service) launched a satellite stamp for 60 cents with ESA.
The acronym ESA stands for European Space Agency.
The stamp shows a satellite in space with a view of the earth.
The stamp is dedicated to the ESA Mission Rosetta.
A wonderful stamp and I think that Postcrossers will be delighted with such a stamp on a postcard.
Thank you Deutsche Post for this satellite stamp. Gladly more of it.