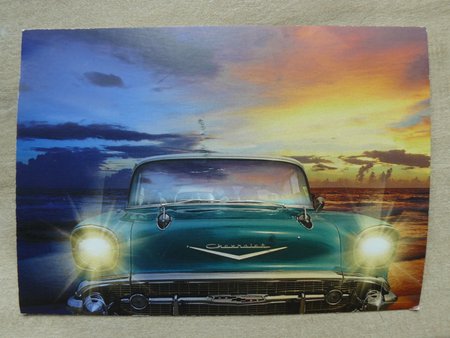 On March 25th, a postcard came from Lithuania.
A wonderful postcard showing an old green Chevrolet at sunset. A candidate for postcard of the month.
She is from Vilnius and wrote some nice lines. She enjoys reading, photography and traveling.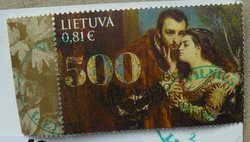 The Lithuanian postage stamp on the postcard is also very nice. An old painting of a woman and man in shades of brown is shown on the stamp.
The postcard covered 1,205 kilometers (748 miles) in seven days.
Update April 2nd: This Chevrolet Postcard became the postcard for the Month in March 2021.