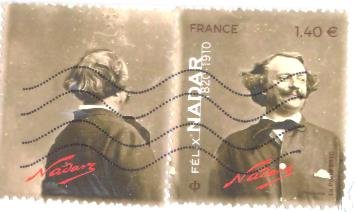 Another postcard came from France at the end of September 2020. The motif of the postcard is funny and is called "Fanfare de Cavalerie".
It shows a long dining table. Soldiers stand and sit at either end with musical instruments such as trumpets, trombones and drums. They raise their glasses in a toast. Meanwhile, a soldier with a horse skips the dinner table. In the background of the picture is a large castle.
So well arranged and funny.
The postcard itself only took four days and the distance was 800 kilometers, that's 497 miles.