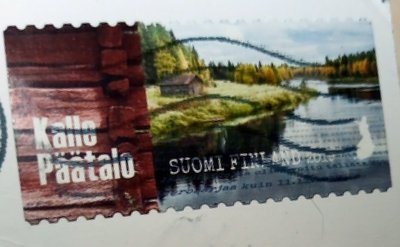 The August stamp of the month came from Finland.
It is dedicated to the popular writer Kalle Päätalo.
He lived from 1919 to 2000 and was a novelist. His autobiographical work included 26 novels. The longest ever written.
He brought out a total of 39 novels.
The stamp shows a Finnish landscape and a wooden wall can be seen on the left. It probably belongs to a summer house by a river or a small lake. Very typical in Scandinavia.
A very beautiful landscape.