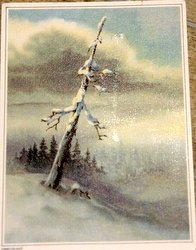 The last postcard of 2020 arrived on December 29, 2020. The postcard came from Finland and shows a lonely winter landscape with a single snow-covered tree. It's a painting.
She describes on the postcard that she and her family have a project not to buy anything for 1 month and to live on the things that are in the fridge or other supplies. You will also learn to forego impulse purchases. It's similar to the well-known minimalist lifestyle. Very interesting.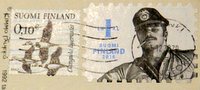 The postcard covered 1,617 kilometers (1,004 miles) in 17 days.