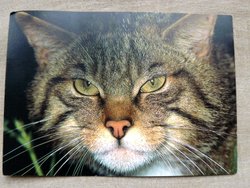 The first postcard of the month August came from Slovakia on August 4, 2021. My 3rd postcard from Slovakia.
The postcard is an official WWF postcard and shows a European Wild Cat. If animals are also close to your heart, this is the WWF website.
He didn't write much.
On the postcard is a nice stamp showing an old moped, a Jawa Pionyr 50/550. I like it.
The postcard traveled 446 kilometers, that is 277 miles, in 6 days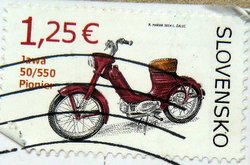 .