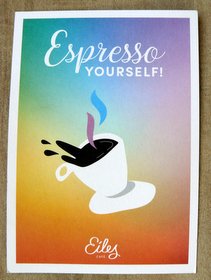 On January 5, 2022, the first postcard of 2022 came from Austria.
It is a postcard from Eiles Café in Vienna and shows a drawn cup of espresso.
He wrote a few lines. He is a teacher and wanted to visit the Burgtheater. It was still in the middle of the Covid-19 period when access to these events was severely restricted.
On the postcard were 2 beautiful Austrian stamps. One stamp had a Christmas motif and the other showed a steam locomotive. I like steam locomotives.
The postcard traveled 370 kilometers, that is 229 miles, in just 3 days.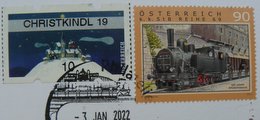 There was also a very nice postmark from Vienna on the postcard. You can see the postmark here.