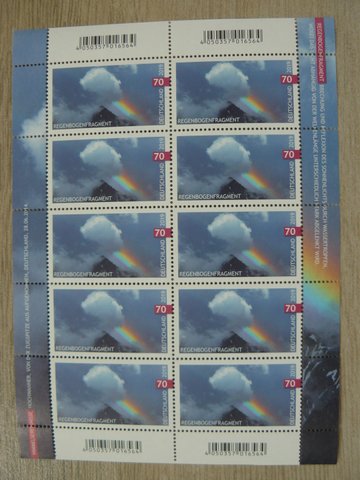 The Deutsche Post (German postage Service) has issued a series of stamps with weather phenomena. One stamp from this series is called the Rainbow Fragment.
It shows a rainbow next to a mountain peak.
A very nice postage stamp and the postcrossers who receive a postcard with it will be happy.
It is a 70 cent stamp and can be easily combined with an additional stamp to add to the postage.